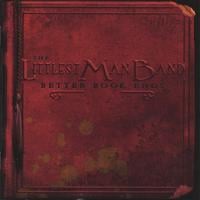 Rock // By Doug / 29 September, 2007
Continuing on with my trend of vaguely Reel Big Fish-related bands that don't really play ska at all, I bring you Scott Klopfenstein's side project. Being a current and prominent RBF member, perhaps his connection is less 'vague' and more 'pretty damn concrete' but the musical style on here is nothing like his other band.
Soaring vocals! Heartfelt lyrics! Bangin' pianos! All kinds of instrumentation! Their one full-length, Better Book Ends is glorious from start to finish. One disreputable Internet source describes their style as 'piano-bar', and I'm inclined to agree, though that's not nearly encompassing enough. As usual, some of the best music is also the least classifiable.
Downloads
From Better Book Ends
Happened Again – (MP3, 5.8 MB)
Always Sayin' – (MP3, 8.3 MB)
Stayed Away Too Long – (MP3, 5.2 MB)
Sunshine – (MP3, 5.9 MB)